Hengxin Printing Equipment Co., Ltd.
Die Cutting Machine Paper Cup Roll Die Cutting Machine
stars, based on
0
reviews
Hengxin Printing Equipment Co., Ltd.
Product Description
Automatic rolling and pressing die cutting machine has the characteristics of high stability, high safety performance and high precision of finished products. It is widely used in paper packaging such as carton and carton.
It uses microcomputer, man-machine control interface, servo positioning, AC frequency converter, automatic counting, manual pneumatic lock plate, photoelectric correction deviation system, electromagnetic prompt, centralized oil lubrication, overload protection and unique transmission gear.
This can ensure the smooth operation of paper return and paper feed, accurate positioning and correct take-up.
The key parts and electrical appliances of the machine are imported brands.
Such installation allows the machine to be under stable pressure, precise positioning, smooth movement, safety and reliability.

Technical Data:
Model

970x550(640)

FDZ1080x640

FDZ1200x640

FDZ1400x780

customized

Max cutting area

940x520mm(610)

1050x610mm

1160x610mm

1350x750mm

Max paper width

950mm

1060mm

1180mm

1380mm

Cutting precision

                                              ±0.10-0.2mm

Paper gram weight

120-400g 120-600g

120-600g

speed

                                              100-180 times/min

80-130 times/min

Air pressure requirement

                                              0.6Mpa

Air pressure consumption

                                              0.25m

³/min

Max cutting pressure

150T/280T

280T

Max roller diameter

                                             1600mm

Total power

11KW

11KW

14KW

 
Machine structure:
1. Worm gear and worm transmission system: Perfect worm gear and worm transmission system, to ensure the mechanical high-speed operation of strong and stable pressure, so that cutting precision, low noise, stable operation, high cutting pressure main frame, frame and top frame are made of high strength ductile iron QT500-7, with high tensile strength, anti-deformation, anti-fatigue and other characteristics.


2. 
The coordination between the servo motor and the color label can realize the color recognition and ensure the precision of die cutting.
Simply set the feeding length by microcomputer controller


3.Rectifying unit: This device is controlled by a motor and holds and adjusts the paper to the correct position (left or right)


4.Die cutting department adopts pneumatic locking device, so as not to fall off from the machine.
Die cut plate: 65Mn steel plate heat treatment, high hardness and flatness.


5.Front valve cots feed: motor drives cots to feed paper, convenient and fast.
The two cots are controlled by a traction motor, so it is easy to make the paper move forward automatically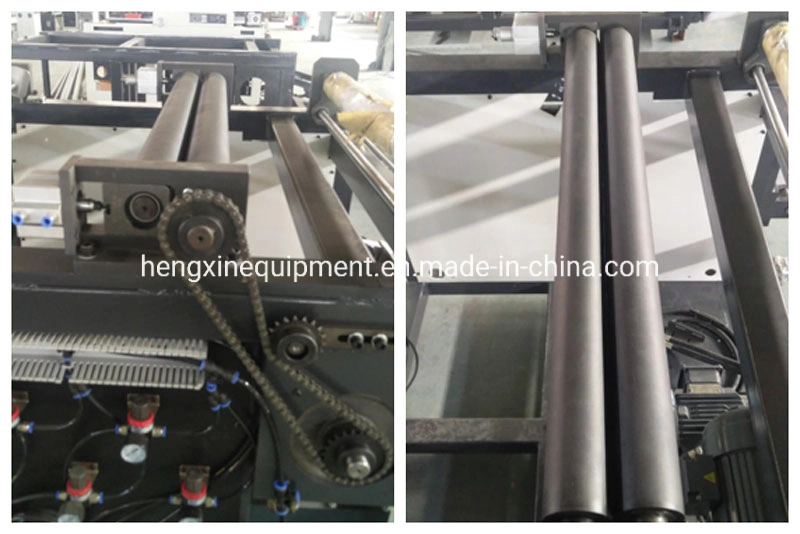 Optional: The hydraulic shaftless paper feeder can support 3 ", 6 ", 12 ".
The maximum diameter of roll paper is 1.6m.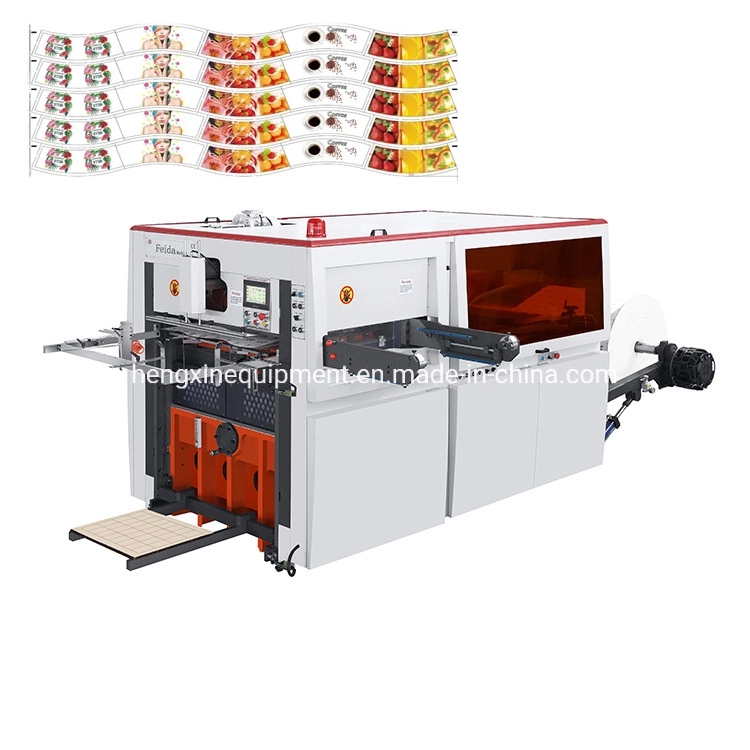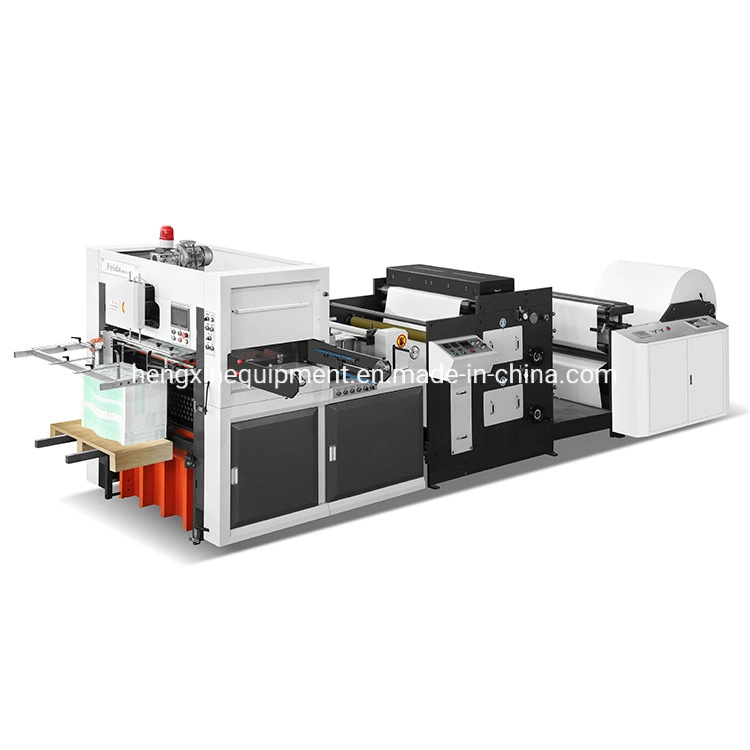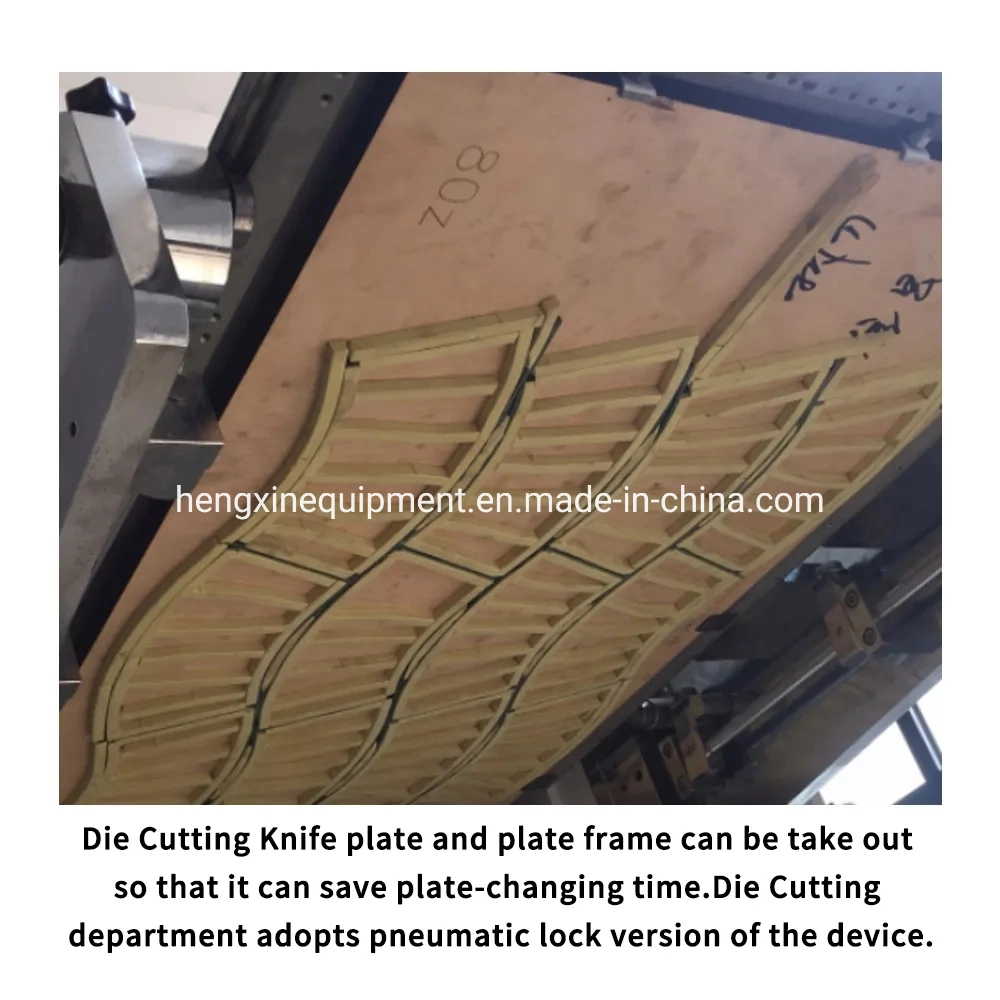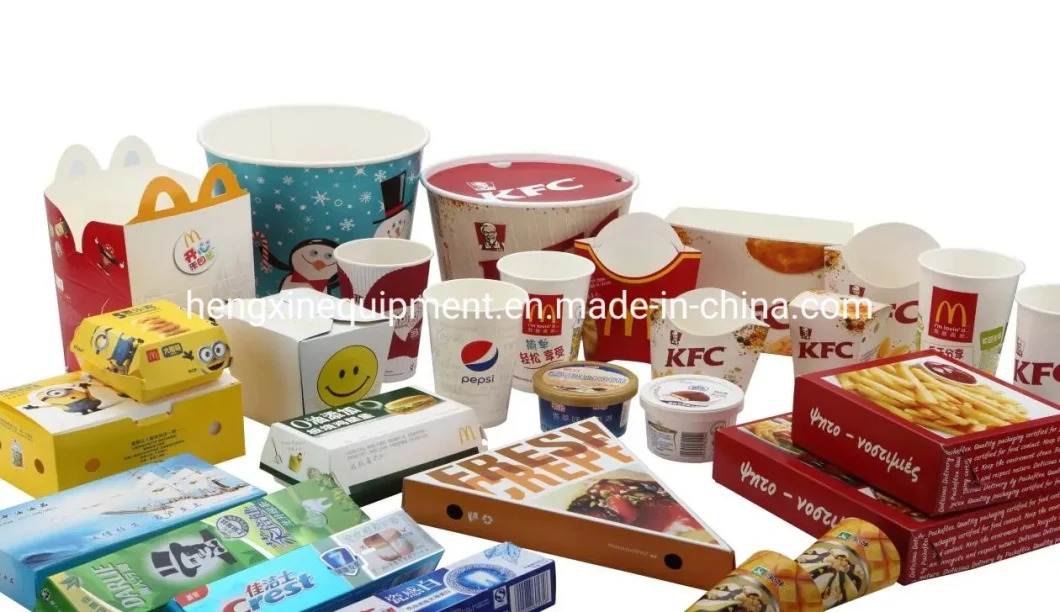 Model NO.:

die cutting machine
Computerized:

Computerized
Automatic Grade:

Automatic
Application:

Paper Packaging Materials
Transport Package:

Wood Case
Origin:

China
Production Capacity:

100 Set/Month

Your cart is currently empty.